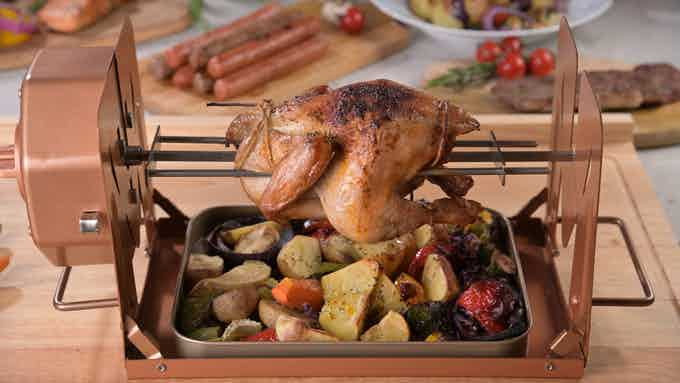 With today's busy lifestyles, people are always looking for ways to cook healthy and delicious meals as efficiently and conveniently as possible. Well, look no further- The ROTO-Q 360 is the solution you've been looking for.
Fits into Your OVEN – "Everyone owns an oven!" 
Breathe new life into your cooking appliances and start producing 5-star quality, rotisserie-style fare in your very own home with the ROTO-Q 360.
The ROTO-Q 360 has been engineered to fit into any home. If you own an oven – and everyone owns an oven – you can put ROTO-Q 360 into your kitchen. This is a portable device that you can set up as you need it, even carting it off somewhere else for the night.
The ROTO-Q 360 is a Money-saving Appliance
The ROTO-Q 360 has achieved perfection in cooking the rotisserie cousins while cutting down cooking time by as much as 30%. Since the ROTO-Q 360 brings down the cooking time, energy expenditure is also less which in turn saves your money. Plus, as the ROTO-Q 360 can do all the work, you don't have to pay for other machines that may make your beautiful kitchen counter look crowded. Thus, you save money again. 
KEY FEATURES 
Non-electric design
Healthier Choice
Easy to Clean
Easy to Store
Indoor / Outdoor
Durable
Non-Electric Design 
Easy to Clean – Dishwasher Safe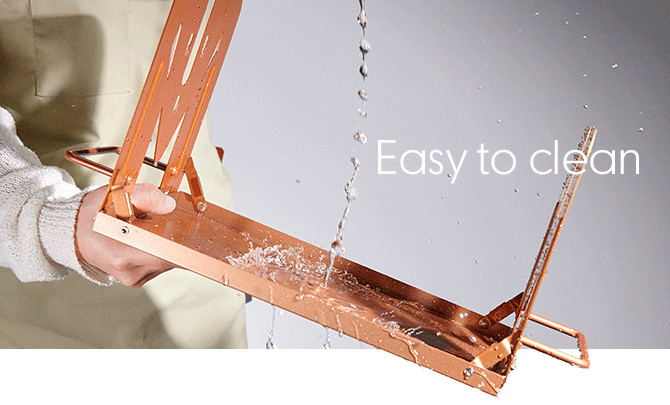 Durable & Versatile
ROTO-Q 360 is made with durable materials so that you can count on it for the long term.
The ROTO-Q 360 can be used for more than just chicken, It is also suitable for preparing fish, poultry, meat, vegetables, potatoes, fries, and much more. Using our optional attachments, you can theoretically cook an entire meal for yourself on one rotisserie machine.